Technology has optimized a lot of aspects of our life. Gamers whom were playing physical games in the past are now fond of playing virtual ones. Even after that technology is still progressing and new means of gaming are introduced. Previously games were played on computer systems and lots of people were interested in it. But when smartphones were introduced gaming experience enhanced. Now games can be played on smartphones and much better than computer systems.
Smartphones offer free games to be played at any time. Unlike desktop systems you can play games on android phones anywhere you want. Developers are also focusing on smartphones technology especially android phones. A lot of android games are released regularly to qualify android user's demand.
Google Play is full of thousands of games in different categories/genres for android devices. Every gamer wants to play games according to his/her taste.  That's why different genres are available for different people. However some games are loved by all types of people like Arcade Games, Adventure Games, Action Games, etc. That's why we have decided to help gamers like you to find the game of their dreams. We will upload various lists consisting of best android games on our website. So that people could easily decide which games to play without any bothering with app stores.
Today we are going to upload a top 10 list that will include free arcade games for android devices. We hope you will love these games and surely install them on your phone. Don't forget to come back for more free games for android phones.
Cooking Fever
One of the best addicting cooking game for android users. Cooking Fever game offers interactive cooking experience to users. You can cook delicious meals from fast foods to desserts in 15 unique locations. Hundreds of different meals can be cooked with various techniques, using hundreds of ingredients to test your skills. Almost all of the cooking appliances are offered in the games, so you will have a complete cooking experience using the game. So download the game and start your own restaurant today!
Temple Run
You will be controlling a character who has stolen a cursed idol from an ancient temple. Now the evil monkeys are behind you, you have to run for your life. Keep running and avoiding obstacles till you beat the high score. Temple Run game offers high quality graphics and addicting gaming experience. You can jump, dash, turn and do anything to avoid being caught. Collect coins and power ups to have more fun while playing. There are more to be uncovered from the most thrilling arcade game. Join the team of gamer and show how far you can run!
Hungry Shark Evolution
Hungry Shark Evolution is one of the best arcade games that offers console quality graphics. You will be controlling a shark who wants to eat everything that comes in the way. So control the shark and stay alive for as long as you can. There are more than 13 sharks that can be unlocked, while playing over 75 missions. You can keep playing to unlock fun new gadgets and equipment's to be given to your shark. An all-in-one arcade game offering so much entertaining features for free.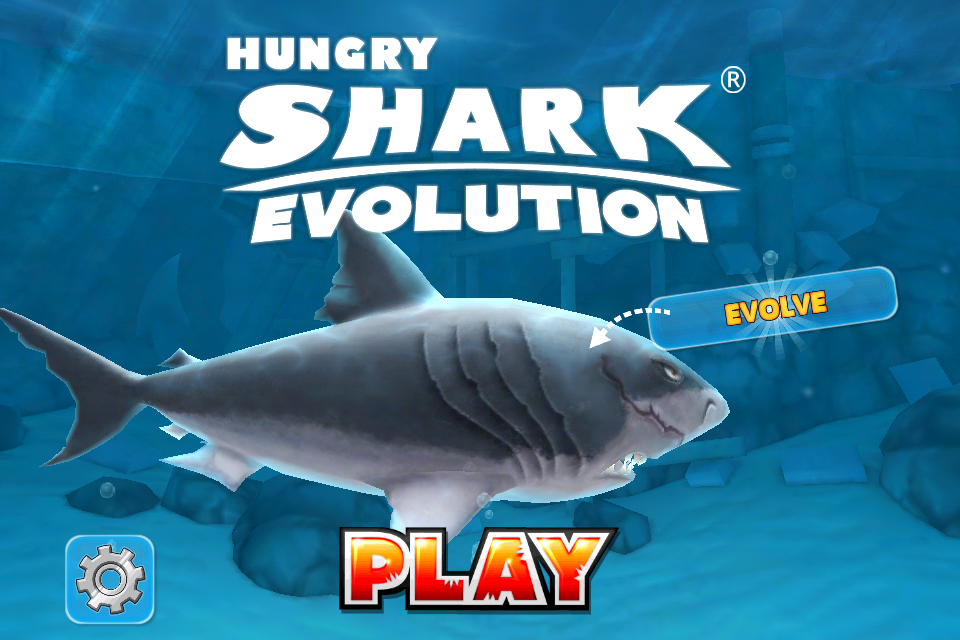 Angry Birds
The greedy pigs are up for something new. They have stolen eggs from Angry Birds and are running away. Now you have to save angry birds and have revenge from the pigs. Use the bird's power to destroy defenses made by greedy pigs. Angry Birds game is a fabulous and full of addicting puzzles, each level offers challenging game experience. There are many other features that make angry birds game better from others. So it's worth investing your time and playing the game on your phone.
Jetpack Joyride
An amazing trip to an adventurous world full of entertainment and fun. Grab the most rare jet packs and play around with Barry. Jetpack Joyride game is best for people looking for arcade games full of adventure. You will have a lot of missions to move around, collect coins, buy items, and do lot more stuff. You can download it easily from Google Play by clicking the link above.
Geometry Dash Lite
A highly entertaining android game consisting of rhythm-based action platform. A nearly impossible challenge completion game with eye-catching graphics. You have to jump or fly your way and avoid getting touched with an obstacle. You can customize your character and optimize your gaming experience. Practice mode is always present for you to test your skills. It's a must have game to be played in your spare time.
Sonic Dash
You must already be well aware about Sonic the Hedgehog and his amazing powers. Now all of his adventures can be played at your android device. It's an endless running game featuring the star character sonic. You can jump, spin, and dodge obstacles while running across an amazing 3d environment. You will have access to all powers of sonic, so you can avoid obstacles and destroy with enemies easily. Sonic Dash game also offers multiple characters to be played with in the game. You can choose Sonic's friends as your main character. Experience the one and only epic endless runner game with stunning graphics for free.
PAC-MAN
One of the most favorite classic game of everyone is PAC-MAN. Now you can experience the retro classic game on your android phone. It offers same features like that of an Arcade emulator. The purpose is still the same eating dots and fruits plus avoiding ghosts at the same time. However many fun new features have been added to make gaming more fun. So experience a new version of PAC-MAN for android.
Disney Crossy Road
It's a simple game yet full of adventure and fun. Dive into the amazing block world of Disney and play around different levels. As the name suggests you will be crossing roads with different characters in the game. You can play with hundreds of Disney and Pixar characters and make your gaming experience full of fun. The game is best for children because of its child friendly graphics. So parents can install the game and have their kids play it.
Don't Tap the White Tile
The game is simple and the only thing you need to do is touch the black tiles, while avoiding the white ones during game plays. A game offering addicting features suitable for everyone. You don't need to be a pro for playing the game, just use your fingers and a little attention. That's all the game asks from you, in return of smooth gameplay. Seems interesting?  Yes, it is! Go ahead, grab the opportunity and play the game with your friends.